Hazel Tucker is one nasty babe who loves to feel good and make other enjoy her. In this latest video she gets all alone in her satin large bed and starts having fun on her own.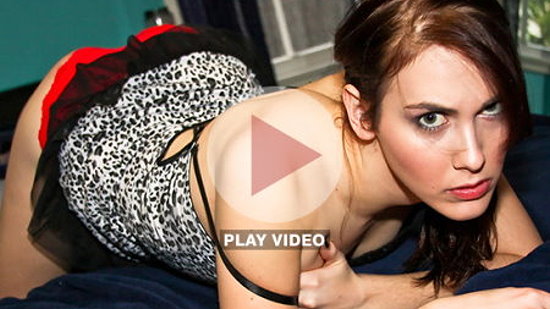 Hazel loves to feel her body, touching her large boobs, stroking her nipples and releasing a sweat moan as she reached for her pussy and tickles her clit. Have a look at her and see this nasty babe enjoying herself in a very sexual way.Have fun watching how this horny babe is going to start enjoying her cock, showing you what she likes to do in order to enjoy herself in the best way. You definitely have to see the following scenes, in order to have a great time.
Enjoy watching how she is going to start jerking off her cock and see how hot she is stroking that tool and pressing it with her palms. You got to see how hot she is and how eager to please herself and spread her creamy cum load all over the place. You must see the whole video, to enjoy watching how great it is and how slutty is this hot tranny going to become, the moment she is going to get all fired up. Enjoy the whole action and get ready to be impressed by this horny babe that is ready to have some pretty nasty action with her own self. Enjoy!